In the process of searching for the best skin care product, I developed an all-in-one, 100% natural
stem cell skin cream.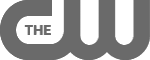 Discover what a Stem Cell Cream can do for you.
Cutting Edge Stem Cell Component
Unique Peptide Blend
All Natural Ingredients
Deep Penetrating Formula
Replaces Complex Skincare Regimen
Reap the benefits of cutting-edge stem cell science to combat the causes of skin aging and rejuvenate your skin. CharaOmni's regenerative stem cell elements and potent peptides will jumpstart cellular repair and regeneration, along with other all-natural ingredients including herbal extracts, natural oils, antioxidants and hyaluronic acid. All in a deep-penetrating formula.
reduce Fine lines and wrinkles
Proven to reduce wrinkle depth and wrinkle width.
VITALITY & LIFE!
Wave goodbye to dull, lifeless skin and say hello to glow!
STIMULATE SKIN REGENERATION
Achieve more supple and youthful skin by promoting collagen production
SCAR-SOFTENING
Unique peptide and stem cell extract helps break down scare and improve skin texture.
Chara Omni makes my skin feel so soft and supple
Chara Omni is the perfect solution for a busy mom that's always on the go
I am still in awe of the way this changed my skin, even after just one use! I have been hoping to find a natural solution to the fine lines around my eyes and on my forehead for a while, and this is IT!
It works better than I could have hoped. Thank you!
Absolutely wonderful product.
My skin feels so much more supple and dewey.
At 53 finding something that improves it is just fantastic
This moisturizer is amazing.
After only two weeks of using it I can clearly see a difference in my skin. My skin looks radiant, is more supple, and the wrinkles around my eyes and mouth have decreased
in depth and length.
Many people have commented on my skin since I started using this cream.
I started using this product 4 months ago and I am in love with it. It makes my skin so soft. It smoothed my fine lines around my mouth and make my skin look and feel vibrant.
After a couple weeks of use, my skin looks completely different.
More radiant, firmer and youthful.
I thought it was just chance, but then ran out and saw how much I missed it. I'm in for the long haul
Was somewhat skeptical.
So glad I purchased and will be getting the large bottle next time.
It is calming, moisturizing and satisfying to the skin.
Make goes on perfect too.
Seeing my skin come to life..
worth the money this far.
Non irritating
I love how it instantly penetrates into my skin and already in just 5 days my skin feels softer. It also seems very healing to my hormonal acne and some open bug bites on my face.
This is the best face cream I have ever used.. OMG I just love how soft and fabulous my skin looks.
In her search for a nontoxic and effective skincare product for personal use, Dr. Kong realized that there's a lack of high quality all-natural skincare products on the market.
She decided to utilize her knowledge in antiaging and regenerative medicine to develop a comprehensive formula that brought together cutting-edge cell therapy, peptide therapy and all-natural herbal extracts, antioxidants and prebiotics.
CharaOmni make the complex skincare regimen of toners, serums and moisturizers obsolete. Instead, this all-in-one products simplifies your skin routine, and brings you the true repair and regeneration you have have been looking for.
We no longer have to subject ourselves to synthetic components that might wreak havoc on our health, and we no longer have to wait until the groundbreaking regenerative medicine to translate into our daily lives.
Everyone can start now, rejuvenate their skin, and look and feel younger and more radiant.
We live at a time where we are unlocking the secrets to youth and longevity.
Enjoy CharaOmni.
Your skin will thank you.