Dr. Joy Kong's story began in China, where the "Tiger of Beijing" was an inquisitive child – bright, strong-willed, and always searching beyond her confines for new and exciting things in life. She would have to overcome tremendous obstacles to reach for her goals
of freedom and fulfillment.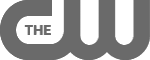 They say a cat has nine lives, but that myth has nothing on the various lives and incarnations that Dr. Joy Kong has enjoyed in her transformation to become the leading voice for regenerative medicine in all its healing forms.
– Tiger of Beijing | Forward by Kimber Eastwood –
CUTV News Spotlights Dr. Joy Kong of Chara Biologics
Tiger of Beijing: The Inspirational Memoir of a Fierce Regenerative Medicine Physician
Young Joy, who has been experiencing the stifling control of the Chinese government over the lofty ambitions of university students like herself to study abroad, has just realized that the forces amassed against her won't budget a millimeter despite her efforts to work within the system So Joy initiates a complex series of daring scenarios to beat the legal system at its own game in order to secure her exit visa to the United States. And she does: transforming herself into the Tiger of Beijing. calculated. intuitive. fierce
But before her plane lands in the Land of Opportunity, Joy finds herself faced with another problem that proves to be much more challenging than leaving a Communist country. Psychologically pushed to the brink of ruin in every way imaginable, Joy once again calls forth the Tiger of Beijing from deep within herself.
Set against the austere backdrop of the post-Tiananmen Square Incident in Beijing, China, Tiger of Beijing dramatically relays Joy's five-year hero's journey that takes her across the Atlantic and into the heart of San Francisco where she finally experiences the freedom of the human spirit for which she had longed as a young girl.
Amazing book, the ups and downs of someone who perseveres through life, goes through many struggles, and finds a way to get to America to pursue her dreams, Dr. Joy Kong, is exactly what the dream is all about. This should become a major motion picture one day, with academy awards handed out! I highly recommend this book to anyone who wants to read about life, struggles, never giving up, and remembering to pay it back in kinde ways to those who have been there supporting along the way! 5 stars out of 5!
What a story! I'm truly blown away and am so inspired by Dr Joy's persistence, creativity, ambition, and fearlessness. Her will to succeed is unstoppable and it's allowed her to accomplish incredible things. This story invoked so many emotions; it's the perfect example of "where there's a will there's a way".
Great story! intriguing Inspirational. Excited to read about how Dr. Kong overcame adversity and become stronger for it. I learned from Googling her that she is extremely active in being a contributor to a better world. For example, being awarded the designation as Top Doctor in Stem Cell Therapy shows she is positively leading the charge to grow an exciting new industry.. I purchased the hardback. Glad I put it on the bookshelf because two visiting guests from outside the US have already read it – and enjoyed it tremendously! I encourage Dr. Kong to write another book that continues on from where she left off in this book.
This is a truly amazing book. I read it in one sitting, could not stop. The trip to Tibet is probably the best part and I wish I was there too, going through the mountains, waking up in the tent in the morning and drinking the yak tea. Really awesome!
A fantastic memoir from a very brilliant and accomplished woman. The book is beautifully put together and the delivery was prompt.
As you read the book, you really get a sense of adventure. Going on the journey with Joy, you get to share her emotions as her life goes through swinging highs and lows, until ultimately…. the TIGER comes out on top!!! I cannot wait for the next book! Well done, Doctor.
Incredible story by strong determined and brilliant woman. Found this doctors story very inspirational. Recommend to anyone. Wouldn't be surprised if book is adapted into a movie