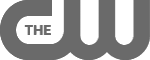 Since a child, I have
felt that there is greatness in me
that I needed to manifest.
I think I'm manifesting it by making a difference in the world.
– Dr. Joy Kong | interview in EP magazine –
I am a UCLA-trained, triple board-certified physician (American Board of Psychiatry and Neurology, American Board of Addiction Medicine, American Board of Anti-Aging & Regenerative Medicine).
I am also the president of "Uplyft Longevity Center" in Los Angeles, California, where I specialize in stem cell therapy, ketamine therapy, as well as a wide range of therapeutics to enhance patients' overall health and combat diseases in a holistic manner, by enhancing the body's innate regenerative potential.
I believe in advancing the field of stem cell therapy through education of both physicians and the public, and founded American Academy of Integrative Cell Therapy, where I provide training to physicians on the science, clinical evidence and safe protocols in Stem Cell Therapy. I am a proponent of high quality clinical research, and have originated a traumatic brain injury (TBI) study, and I am a published author in scientific journals.
In an attempt to provide patients and other clinicians with the highest quality stem cell products, I founded Chara Biologics, where I developed a potent and comprehensive stem cell product CharaCore with a patent-pending formulation, as well as an all-natural stem cell skin cream CharaOmni. I was recognized for my contribution to the field of regenerative medicine and awarded the "Top Doctor of the Year in Stem Cell Therapy" in 2019 and "Stem Cell Doctor of the Decade" in 2021 by IAOTP (International Association of Top Professionals).
My memoir Tiger of Beijing has garnered tremendous interest, and was named "2020 Book of the Year" from IAOTP and showcased at Time Square.
I highly recommend working with Dr. Kong if you are suffering from an illness that conventional medicine hasn't been able to resolve.
Dr Kong's approach to regenerative medicine is just remarkable with high integrity. This physician and Chara products can be trusted. This physician has the best bedside manner, understands the challenge and works with you to overcome it and carved a path forward.
Wishing Dr Kong the very best in life!
I have been a patient of Dr. Kong for almost 5 years. The focus of my treatment has been on anti-aging therapies, most notably stem cells, as well as hormone therapy, ozone therapy, and ketamine treatments. The results have been nothing short of amazing as my biological age is significantly less than my biological age as validated by independent testing labs. Dr. Kong is a force of nature who embraces science but is also willing to challenge conventional Western medicine and develop individualized treatment protocols that deliver breakthrough results. I cannot recommended Uplyft Longevity Center highly enough.
She knows her stuff. Extremely passionate and treats her clients
like family.
Highly Recommended!
I have been experiencing the most overwhelming sense of calm since my treatment. I don't know which of the therapies did it, but it is profound. For at least 10 years I have been operating from a state of "fight or flight" and did not even realize it. It wasn't until I felt calm riding in the car that I could really tell the difference.
We did 3 stem cell infusions for our autistic daughter. she had hypotonia and we had seen graduall improvement in her muscle power. she is becoming more composed, and also improving in her weekly speech therapy classes. her teachers are also giving positive feedback in her daily class assignments. she was not potty trained till 5 years old and now she gradually improved and almost 90 – 95 percent of times she goes to restroom in home and at school, except when she goes out and new environments. we are hoping to see improvements in her speech and also had positive vibe/impression that one day she will speak.